New York, New York
Located in midtown Manhattan, our first restaurant in the Big Apple is a short walk from Times Square and just steps away from MoMA. This prime location makes Fogo the ideal dining spot for locals, tourists and dignitaries. The stunning three level design features a lounge area that is perfect for gathering with friends, along with private and semi-private dining areas to accommodate special events.
Parking
Nearby paid parking garage available.
Happy Hour
Join us for Weekday Happy Hour at Bar Fogo, featuring $5 Beers, $7 South American Wines and $9 Brazilian-Inspired Cocktails.
To-Go and Catering
Bring the Fogo experience to you with delivery or pick up. Fogo To-Go or Catering let's your guests enjoy a Churrasco experience. Or Try our Fogo Butcher Shop selections of ready-to-grill cuts.
Hours
Dinner

Mon - Thu 3:00 PM - 10:30 PM
Fri 3:00 PM - 11:00 PM
Sat 2:00 PM - 11:00 PM
Sun 2:00 PM - 10:00 PM
Lunch
MON-FRI 11:30 AM - 3:00 PM
Brunch
SAT - SUN 11:30 AM - 2:00 PM
Delivery
MON - THU 11:00 AM - 8:30 PM
FRI - SAT 11:00 AM - 8:30 PM
SUN 11:00 AM - 8:30 PM
Curbside & Carry Out Pick-Up

MON - THU 11:00 AM - 10:00 PM
FRI - SAT 11:00 AM - 10:30 PM
SUN 11:00 AM - 9:00 PM
Happy Hour

Holiday Hours

Dinner price all day, brunch items served 11-2.

Easter 11 AM - 9 PM
Mother's Day 11 AM - 9 PM
Father's Day 11 AM - 9 PM
Events
CELEBRATING EASTER AT HOME?
Make it one to remember with our ready-to-reheat Easter Celebration Package. Generously serves six with your choice of fire-roasted meats, tasty Brazilian sides, and decadent cocoa fudge brownies. Available for pick-up or delivery Saturday, April 8th, or by 10:30 am Sunday, April 9th.
Minimum 24-hour advanced notice required.
SPRING SHAKE-UP BAR PARTY
Join us on Wednesday, April 12th as we shake up new cocktails at Bar Fogo. Celebrate with a Cava sparkling toast, passed Bar Bites and your choice of two cocktails. $39 per person. Make your reservations now, space is limited.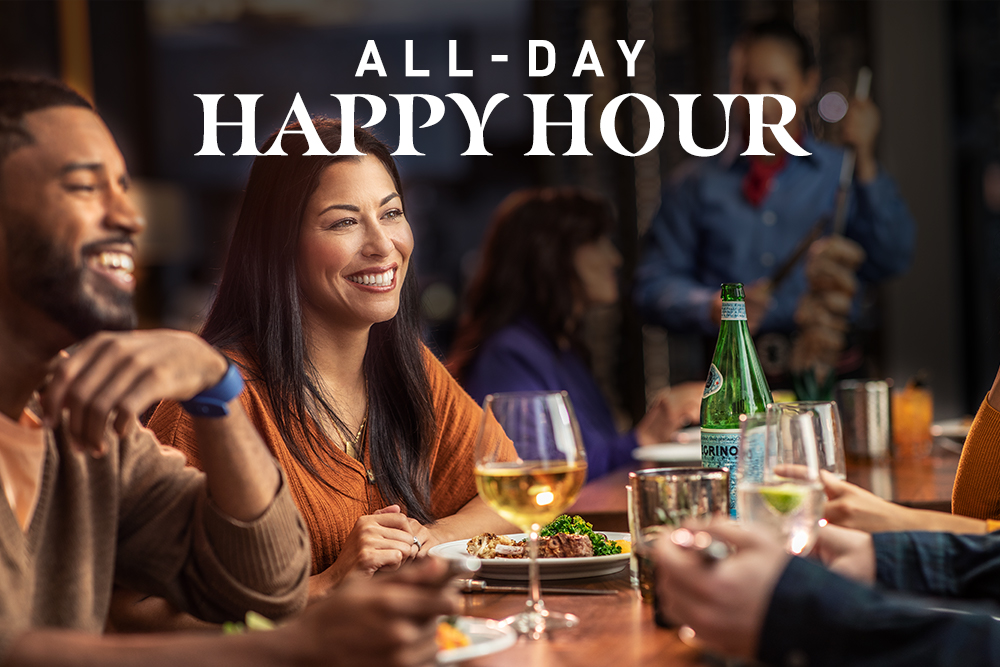 Fogo Happy Hour. So good, it lasts all day.
We're offering Happy Hour Specials and Half-Price South American bottles of wine under $100. All Day Every Day. In the dining room and bar. So drop by anytime.
Group Dining
Whether celebrating a special birthday, hosting a large corporate meeting, or a complete buyout of the restaurant, Fogo is the ideal place for groups of all sizes. Our dedicated sales managers will offer a range of customizable menus, package options, private and semi-private dining spaces to suit your needs.
Meeting Planner Friendly
Dedicated Sales Manager, HMCC Certified
Accommodate Groups of 15 to Full Restaurant Buyouts
Award Winning Cuisine and Service
Beautiful Private and Semi-Private Dining Rooms
Inclusive Packages